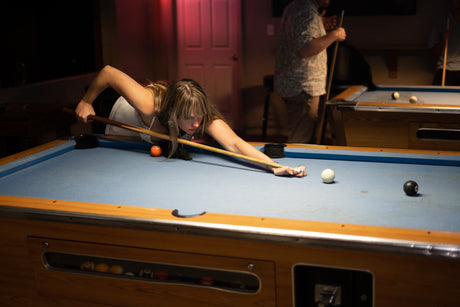 Cues for Women
Don't settle for a generic cue that doesn't fit you.
Discover our Featured Pool Cues for Women, a selection of elegant and high-quality cues designed to enhance your game and style
Shop Collection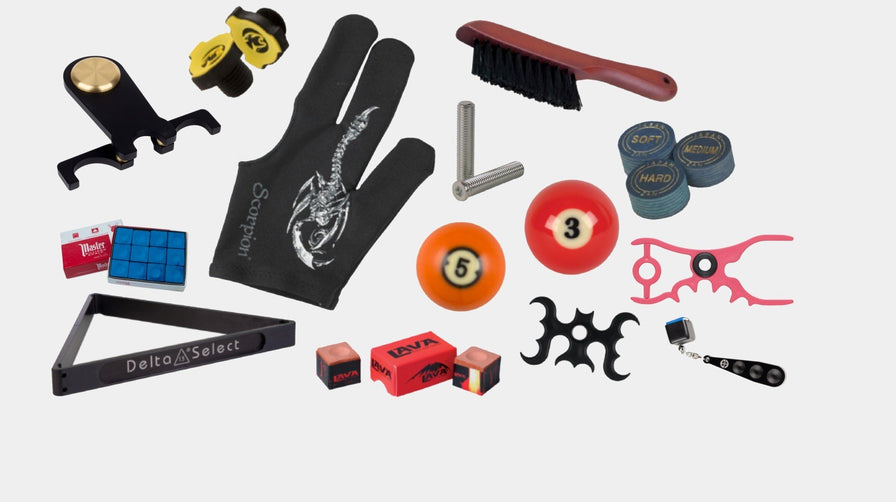 Pool Game Accessories You May Need
Check out our amazing selection of billiard game accessories, such as gloves, balls, racks, chalks and more ... You can find everything you need to level up your game experience and impress your friends. Don't miss this chance to save big and enjoy free shipping on orders over $99!
Tip : 12.75 Kamui Black Soft Tip
Ferrule : Pro Style XTC
Shaft : 29" 10-piece Radial Construction Low deflection Pro taper
Pin : Uni Loc
Collar : Stainless Steel acid burned Spartan helmet with back and silver ring collar
Forearm : Natural Tiger Stripe Maple, Inlay Material: Blue and Khaki Stained Maple and Stainless Steel Spearheads
---
Spartan SPR04 Pool Cue - 18.0 oz is backordered and will ship as soon as it is back in stock.
---
BREAK CUES - Deliver More Power & Accuracy

A break cue has a harder tip, a stiffer shaft, and a lighter weight than a regular cue.

A break pool cue is a specialized cue that is designed to deliver more power and accuracy to the initial shot of a pool game. A break cue can help you improve your chances of making a successful break and gaining an advantage over your opponent. If you are serious about playing pool, you may want to invest in a break cue for your game.

JUMP CUES - Perform A Jump Shots

A jump pool cue is shorter and lighter than a regular cue, and has a harder tip and a stiffer shaft.

These features help you to generate more speed and lift on the cue ball, making it easier to jump over other balls. A jump pool cue is a specialized type of cue that allows you to perform jump shots, which are shots where you hit the cue ball over an obstacle ball. Jump shots can be useful in situations where you have no direct path to your target ball, or when you want to create a special effect.

SNEAKY PETE CUES - More Accuracy & Spin

A Sneaky Pete pool cue usually has a wood-to-wood joint and a low-deflection shaft and also has a better tip and ferrule than a house cue, which gives me more accuracy and spin.

A Sneaky Pete cue looks like a regular house cue, but it has a hidden joint that allows to adjust the weight and balance of the cue. This way, you can adapt to different playing conditions and have more control over the shots. A Sneaky Pete cue is a great investment for anyone who wants to play pool at a professional level.
Sign up and SAVE
Sign up for exclusive offers, original stories, events and more.